This site has been created solely for learning about World War 2 and a desire to share that learning and information with those of a common interest. This site in no way intends to glamorize war, the Third Reich or any "NAME" created for a cause or excuse for hate. Nor does this site make any attempt to justify or down play the Final Solution or any another atrocity. IT HAPPENED!
However, as a seeker of historical data, I am convinced that not every German who donned the uniform was a Nazi, i.e., member of the Nazi party or embraced it's ideological beliefs. In the book, "Nazi Prisoners of War in America" by Arnold Krammer, this is stated concerning the process of incoming prisoners,
"The final and most important problem which emerged during the early stage of prisoner processing was America's failure to plumb the degree and intensity of the prisoner's ideological feelings and to segregate those prisoners whos' attachment to Nazism was transitory and opportunistic from those who's beliefs were deep-seated and unalterable."
Also,
"...after viewing a 25-minute atrocity film, a thousand prisoners at Camp Butner, North Carolina, dramatically burned their German uniforms, and at numerous camps across the country, groups of prisoners voluntarily took up collections for the survivers of the Nazi concentration camps. The overall influence of these films on prisoners' attitudes was disapointing, however. A sophisticated PMGO survey of more than 20,000 POWs about to be repatriated home indicated that 36 percent (or less) of those interviewed accepted the facts of the camp as true.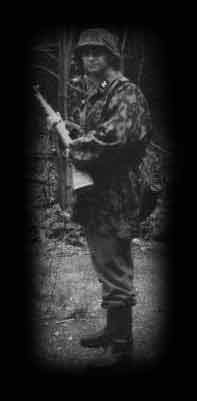 The evil of the Concentration Camps and the senseless slaughter of innocent civilians (also there own fellow soldiers) by hardened followers of Hitler over-shadow many of Germany's regular soldiers.
In an attempt to be more than a show-and-tell site concerning armour, within the tank profile pages and at other places, I posted some facts I found thought provoking. Also stories of personal struggle and tragedy of both Allied and Axis alike to try and understand what they went through at the battlefront where ever that might be.
By the grace of God may history not repeat its self.